So, this book. This book was an emotional journey to write, let me tell you. I cried big ol' crocodile tears writing it, while my husband laughed at me from the other room. It started out as a young adult novel, but about 30,000 words in I decided I had no interest in writing about teenagers, so I scrapped the whole project and started from scratch. The characters even had different names. So here we are, many months later, and Midnight Valentine is in the world.
I'm writing this blog post really late at night as I'm getting ready for the launch tomorrow, and I've had several glasses of wine, so pardon any incoherencies. (Like that word, for example. I don't think that's even a word. But it should be.) This is the first standalone novel I've ever written. There will be no spin-offs and it's not part of a series, and that was an interesting feeling as I wrote the book. It was almost as if I could pour IT ALL out onto the page, without having to worry about setting up anything else that might come after.
You'll have to let me know what you think of it. The early reviews are blowing my mind, they're so incredible.
Anyway, here's the info, and the buy links. The print and audio versions should be live this week.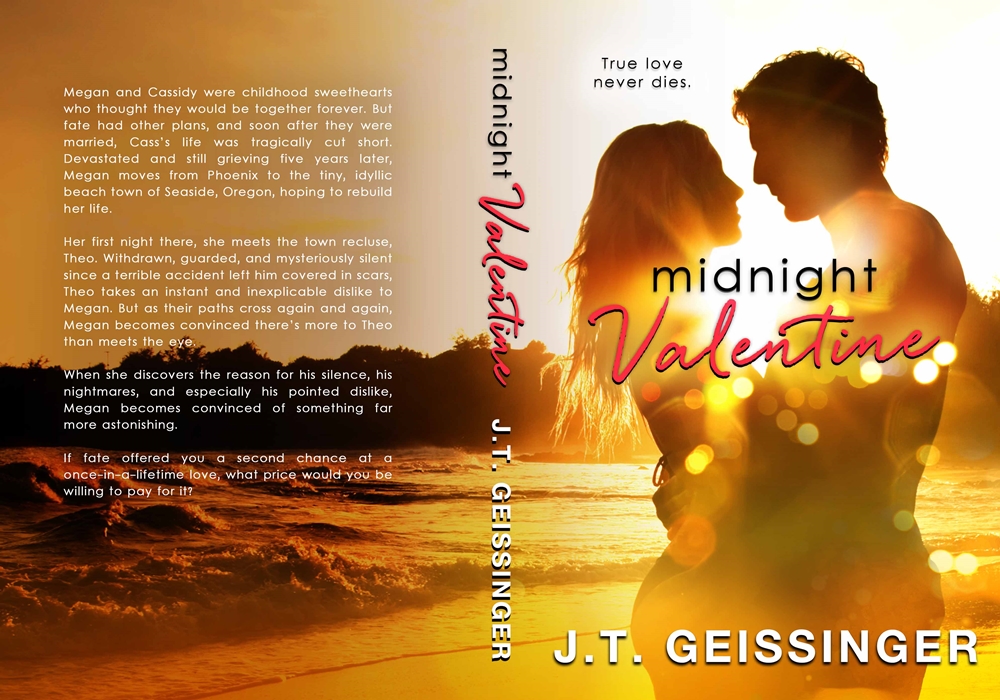 A hauntingly powerful love story in the tradition of The Notebook and The Time Traveler's Wife.
"How can you remember someone you've never met?"
Megan and Cassidy were childhood sweethearts who thought they'd be together forever, but fate had other plans. Soon after they were married, Cass's life was tragically cut short. Still grieving her soul mate five years later, Megan moves to the small town of Seaside, Oregon, hoping to rebuild her life.
Her first night there, she meets the town recluse, Theo. Withdrawn, guarded, and mysteriously silent since a terrible accident left him scarred, Theo takes an instant and inexplicable dislike to Megan. But as their paths cross again and again, Megan becomes convinced there's more to Theo than meets the eye.
When she discovers the reason for his silence, his nightmares, and especially his pointed dislike, Megan becomes convinced of something far more astonishing.
Is a second chance at a once-in-a-lifetime love possible, or is a broken heart the cruelest kind of liar?
Amazon US
Amazon UK
Amazon CA 
Amazon AU
Print and audio links coming soon!