Oh, this book really gets me in the feels. I knew when I saw the image of this couple I had to use it for this story! Here is the cover for Midnight Valentine, my upcoming release, which I'm very excited to share with you. It'll be here on February 6th, 2018,  just in time to rip out your heart for Valentine's Day. Yay!  Check out all the pretty: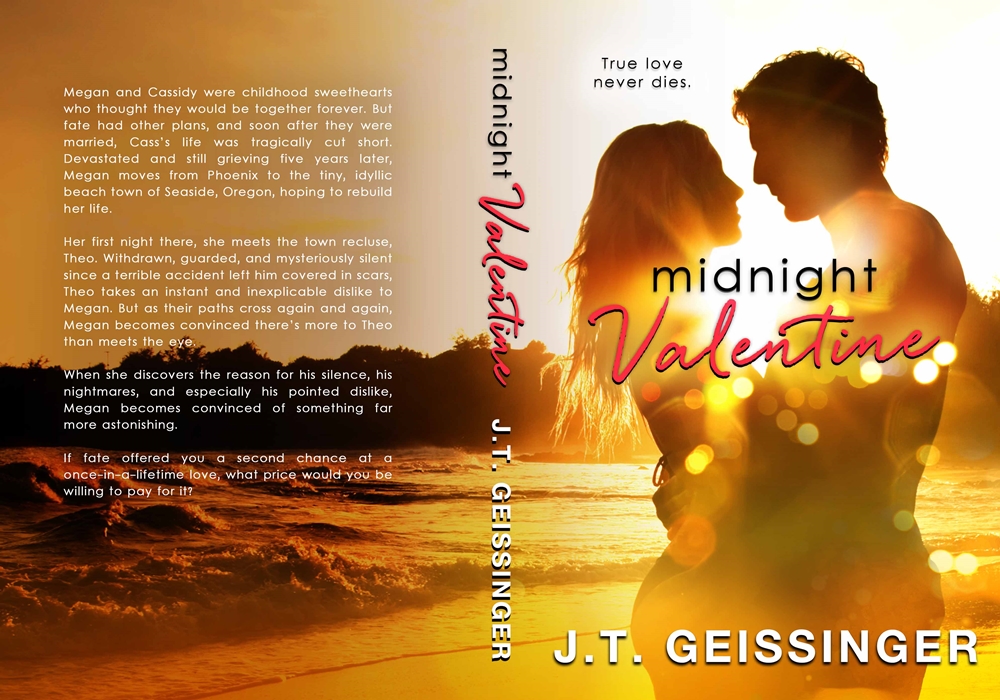 PRE-ORDER TODAY!
Amazon US
iBooks
Kobo
Nook
Amazon UK
Amazon CA 
Amazon AU
"Do you believe in reincarnation?"
Megan and Cassidy were childhood sweethearts who thought they would be together forever. Fate had other plans. Soon after they were married, Cass's life was tragically cut short. Still grieving five years later, Megan moves from Phoenix to the small town of Seaside, Oregon, hoping to rebuild her life.
Her first night there, she meets the town recluse, Theo. Withdrawn, guarded, and mysteriously silent since a terrible accident left him scarred, Theo takes an instant and inexplicable dislike to Megan. But as their paths cross again and again, Megan becomes convinced there's more to Theo than meets the eye. When she discovers the reason for his silence, his nightmares, and especially his pointed dislike, Megan becomes convinced of something far more astonishing.
Is a second chance at a once-in-a-lifetime love possible, or is a broken heart the cruelest kind of liar?
To get information on this release, sign up for my newsletter here, or text LOVESTORY to 66866.