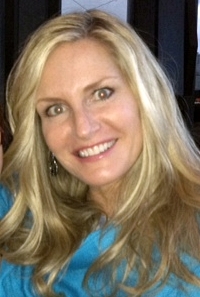 A former headhunter, J.T. Geissinger is the author of more than a dozen novels in contemporary romance, paranormal romance, and romantic suspense.
She is the recipient of the Prism Award for Best First Book, the Golden Quill Award for Best Paranormal/Urban Fantasy, and is a two-time finalist for the RITA® Award from the Romance Writers of America® in both the paranormal and contemporary categories. Her work has also finaled in the Booksellers' Best, National Readers' Choice, and Daphne du Maurier Awards.
J.T.'s next release is Midnight Valentine, a standalone contemporary romance that will release February 6, 2018. Next up is book two in the Slow Burn Series, Melt For You, coming May 1, 2018. The third book in the Slow Burn Series will release in the last quarter of 2018.
Join her Facebook reader's group, Geissinger's Gang, to take part in weekly Wine Wednesday live chats and giveaways, find out more information about works in progress, have access to exclusive excerpts and contests, and get advance reader copies of her upcoming releases.
Stalk her on Instagram at @JTGeissingerauthor, on Twitter at @JTGeissinger and on Facebook