Do you like audiobooks? Ever wonder how they get made? I got to thinking about that recently, after completing the QC on the audio files of Midnight Valentine, narrated by the supremely talented Teri Clark Linden. (You might recognize her name; she also narrated my Bad Habit series, among many others.)
I thought I'd ask Teri about her process because I find the whole performance aspect fascinating. Writing a book is totally different than reading it out loud. In fact, I usually try to do a read-aloud during the final editing phase of each of my novels, because you hear little mistakes and nuances the eyes skip right over. With Midnight Valentine, I didn't have time to do that because my deadline was overdue, so I gave the manuscript to Teri in pieces (Sorry Teri!) and we worked together to shape it up.
Here's what she had to say about being a narrator:
How many books have you narrated and do they have a common thread or theme?
To date, I have narrated a little over 150 titles, about 140 available on Audible, and mostly 10+ listening hours for the larger audiobook producers.  There's not really a common "theme" but I've narrated in all genres – LOTS of romance though,
What do you love most about narrating audiobooks? 
I think I love most the freedom to "get my performance on" from the privacy of my home studio (for the most part) and narrate around my everyday life, managing the house, child, pets, et. al.  (If readers knew what I looked like behind my mic narrating your steamy romance scenes it'd kill sales, I'm sure!)  It's great to go into a studio and work with a director/engineer occasionally too because then I get to be social and collaborate creatively, which is fun and keeps me fresh.
Do you prefer to read in print or listen to stories in audio? 
Though I narrate for a living, I do like a solid book in my hand.  Most of my reading is done for work and off an iPad using iAnnotate so I can make notes as I read, so I enjoy the feel of a book in my hands when I have the time for reading outside of work.  I do like audiobooks in the car or when working out, though, and have a couple right now I'm going through.  I've turned my son onto audiobooks too.
How do you select a book to narrate? Do you prefer a specific genre or types of characters?  
Usually, I am offered a book (or occasionally audition) through a producer's casting director and no, I don't really have a genre preference.  I do like narrating romance, though, and also non-fiction where I am learning a lot on a topic I knew little about before prepping the title.
Do you read a book several times before you record the audio? Or what is your process when approaching a new manuscript?  
I do!  I read the book and make notes on the characters and also any words for pronunciation I don't know as I go, using iAnnotate for my iPad as I mentioned earlier.  Depending on the book, I might read it a second time before narrating, but the narrating becomes another read-through, then I do my own Quality Check ("QC") and read it a third time for errors, or places where I think I can do better with a character voice or line or scene.  Just tonight I went back through 3/4 of a book I narrated and searched the script for a character, and rerecorded his voice in all his scenes.
How do you decide on the specific voice and tone to do for each character? 
Usually, as I am reading the book for the first time, a character will remind me of a person I know, or have seen on a movie or show, and I will use their attitude and adopt their tone to a character.  If there is a dialect, I try to add consistent key vowel and consonant sounds without being to aggressive or overbearing and making the dialogue all about the dialect.
Do you have a ritual or routine you do before sitting down to record the audio (such as anything to strengthen your vocal cords)? 
I always have water in the booth.  I do some asanas when I first get out of bed every morning. I have to make sure something other than green tea (yes, I know it's drying for the vocal chords) is in my stomach or very soon my stomach gurgles and it gets very trying having to stop and start cutting the sounds from the audio.  I do warm up vocally, too, though the time I spend depends on how healthy my voice is.  I like Throat Coat tea during the day, but mostly water, lots of water when I narrate.
Name an audio book you loved to listen to. What about that narration makes it special? 
Nanny McPhee.  I am a huge Emma Thompson fan.  What makes it special is having listened to it, multiple times (it's in my car with a few others) with my son.
What qualities make a great narrator? Share some tips for aspiring voice actors.
I wish I could answer that first one.  When I began, there was no one teaching audiobook narration as there is now.  (My friend/talent/teacher is Pat Fraley in LA, his name is his website, and he has loads of courses on voice-over and audiobook narration and I highly recommend him.)  Cassettes were still being used and CD's were just taking over.  There was no Audible App (or App in general) or Audiobook Exchange through Amazon for Audible where you can self-produce (like we used for MIDNIGHT VALENTINE.)  There certainly were no home studios, remote contract narrators and engineers being hired out by big publishers all across the world to narrate books.  Now, there are masses of people narrating audiobooks, some without any kind of performance or speaking training or skills, who get a USB microphone and a laptop, throw quilts on their walls and call themselves an audiobook narrator.  I suggest, if someone is really serious about becoming a voice actor, or narrating audiobooks, you invest money and time in training and practice.  I used to coach and teach beginning voice over and host training events when I lived in the Detroit area and bring teachers like Pat Fraley in from LA to teach their craft.  If you wanted to become a veterinarian, you wouldn't just look at a couple You Tube videos and start operating on small animals in your walk-in closet for money but rather go to school and earn a degree.  It's no different for voice acting and narrating.  When I first auditioned for Brilliance Audio they required random selections from a few books of different genres, including dialogue between 2 to 3 characters for my audition.  You can practice narrating and spend no money at this.  You can listen for free to 5:00 samples on Audible to hear all kinds of narrators on various titles and get an idea for tone, breath, performance for fiction and non-fiction.  You really should find a teacher, though, and before diving into audiobook, work with someone on basic microphone technique and skills.  There are many out there and these days, you can learn remotely through the Internet.
Is there a scene in Midnight Valentine you particularly enjoyed narrating? Is there a scene that was especially difficult to narrate? 
I love this question!  I really enjoyed narrating the first phone conversation between Megan and Theo where he's using the phone's key tones to communicate, and I found it challenging.  I didn't like the way I was hearing myself say, "Beep," as Theo's responses were written. I had fun taking creative license with that!  And, I think this is a good place to share about the scene you asked me to rerecord (Megan's fire), where my stakes weren't high enough and there should have been more urgency underneath it all.  Working alone, I don't get that kind of collaboration most of the time, so I really appreciated being able to go back and redo my performance for a scene and make it better.  I wish I could do that with some of my earlier audiobooks.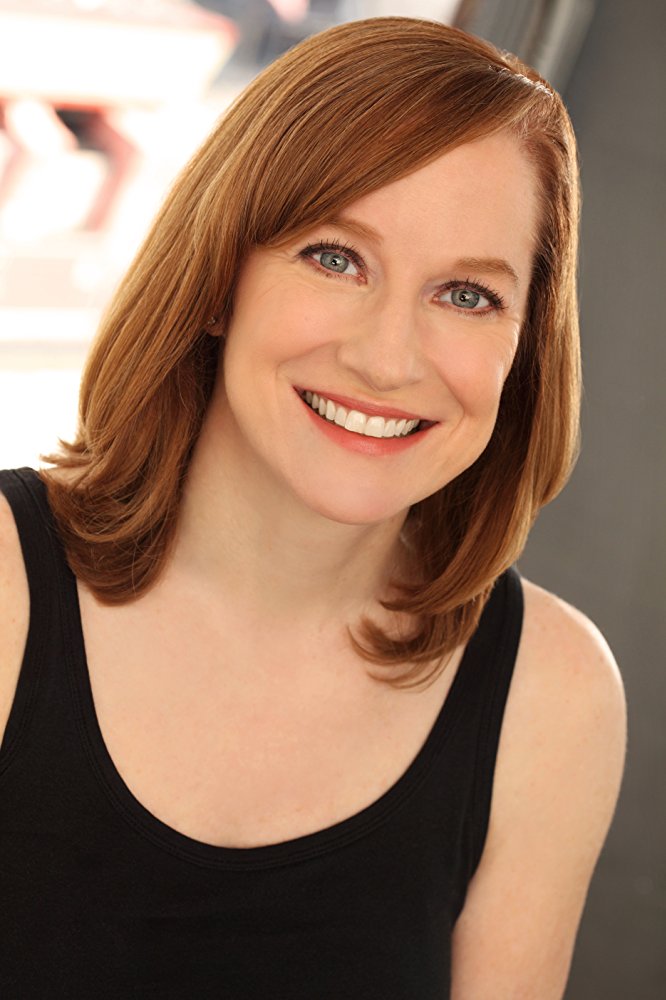 Teri Clark Linden, AUDIOBOOK NARRATOR & ACTRESS
Teri Clark Linden is an American actress, best known for her film roles in Jack Reacher, Super 8, Love & Other Drugs, and last year's Aftermath starring Arnold Schwarzenegger.  She has a B.A. in Theater from Roosevelt University, Chicago.  Linden appeared in five plays at actor Jeff Daniels's Purple Rose Theatre in Chelsea, Michigan, including the world premiere of Tim Clue's Leaving Iowa and Mitch Albom's Duck Hunter Shoots Angel.  She co-starred on stage with Laverne & Shirley's Cindy Williams and Eddie Mekka in the comedy Kong's Night Out.  Linden has narrated over 150 audiobooks for Audible.com and Brilliance Audio, many recorded from her home studio in Yellow Springs, Ohio where she resides.